On morning April 23, 2016 in Hanoi, Vietnam Software and IT Services Association (VINASA) held and awarded the 2016 Sao Khue Award for 73 best software products and IT services. The Asia Enterprise Software of Asia software development JSC (AsiaSoft) won the title for the fields of accounting, finance and business management.
Before the 2016 Sao Khue Award event, the Pre-qualification Council chose 82 dossiers to evaluate their information, interview their leaders on products, services, strategy, and business development plan.
Nguyen Thai Trang, Director of AsiaSoft said that this year, the committee of Sao Khue Award had many innovations and chose with stricter criteria. "Although having received the tittle for four consecutive years, AsiaSoft still have to put in great effort and careful consideration before deciding to send the product for the Sao Khue award this year. With sales of hundreds of millions dollars, not to mention the indirect revenue, AsiaSoft and other Sao Khue awarded companies are confirming their positions firmly in the market, as Vietnam is integrating increasingly deeper with the world economy", said Mr. Trang.
Commenting on the changes of 2016 Sao Khue award voting method, Mrs. Nguyen Thi Thu Giang, Deputy Secretary General of VINASA said: "The changes help to affirm brands and reputation of Vietnam software products and IT services in the domestic market as well as to prepare for international integration when Vietnam participates in AEC and TPP. The assessment and evaluation thus have to be more scientific and tighter to raise the prestige and reputation of the Sao Khue Award".
The Sao Khue award is an annual activity of VINASA since 2003, held under the authority of the Ministry of Information and Communications. After 13 years of development, Sao Khue is highly appreciated by the IT community in Vietnam, contributing to the development and application of IT in Vietnam. Sao Khue has been awarded to 735 distinctive products and IT services.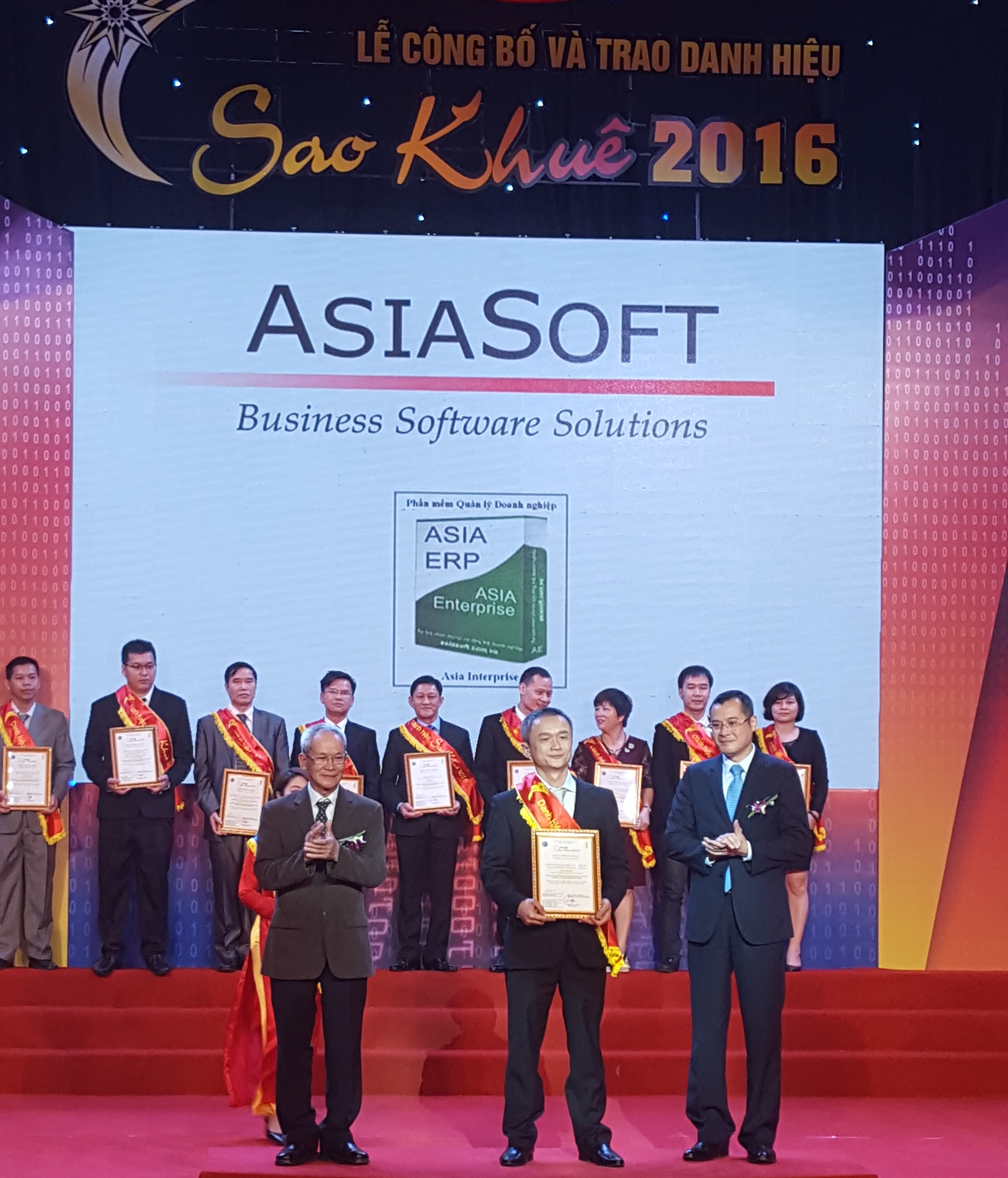 Mr. Nguyen Thai Trang, director, received 2016 Sao Khue Award
Thái Hà