OVERVIEW OF THE SOLUTIONS
GOALS & OBJECTS
These software solutions are made to manage activities of the enterprise in a unified, focused and inheritable process: The Sales Department receives information, makes quotes and orders … the documents processing department writes up bills and rechecks the information… the accounting department makes invoices for receipts and payments…
Target clients who may refer and use these solutions are companies doing business in the fields of transportation & delivery
OPERATIONAL MODULES
The solutions system includes several modules, which can operate independently or can be connected together to automatically share information with others to create a centralized and unified management system.
System management
Transportation & logistics management

Transport services management
Delivery services management

Finance – Accounting management

Cash & banking
Goods/services purchasing and payables
Services selling and receivables
Tour cost & price management
Inventories
Fixed assets, instruments and tools
Summary & financial statements, tax reports

Human resources management and payroll calculation
GENERAL MANAGEMENT MODEL
Data connection model among departments in the company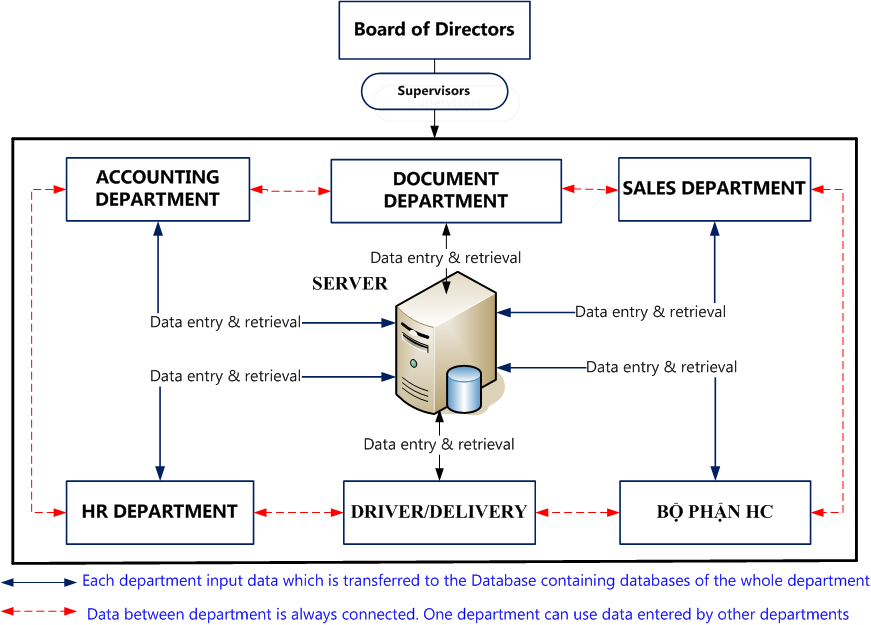 Working and online data management model of different subsidiaries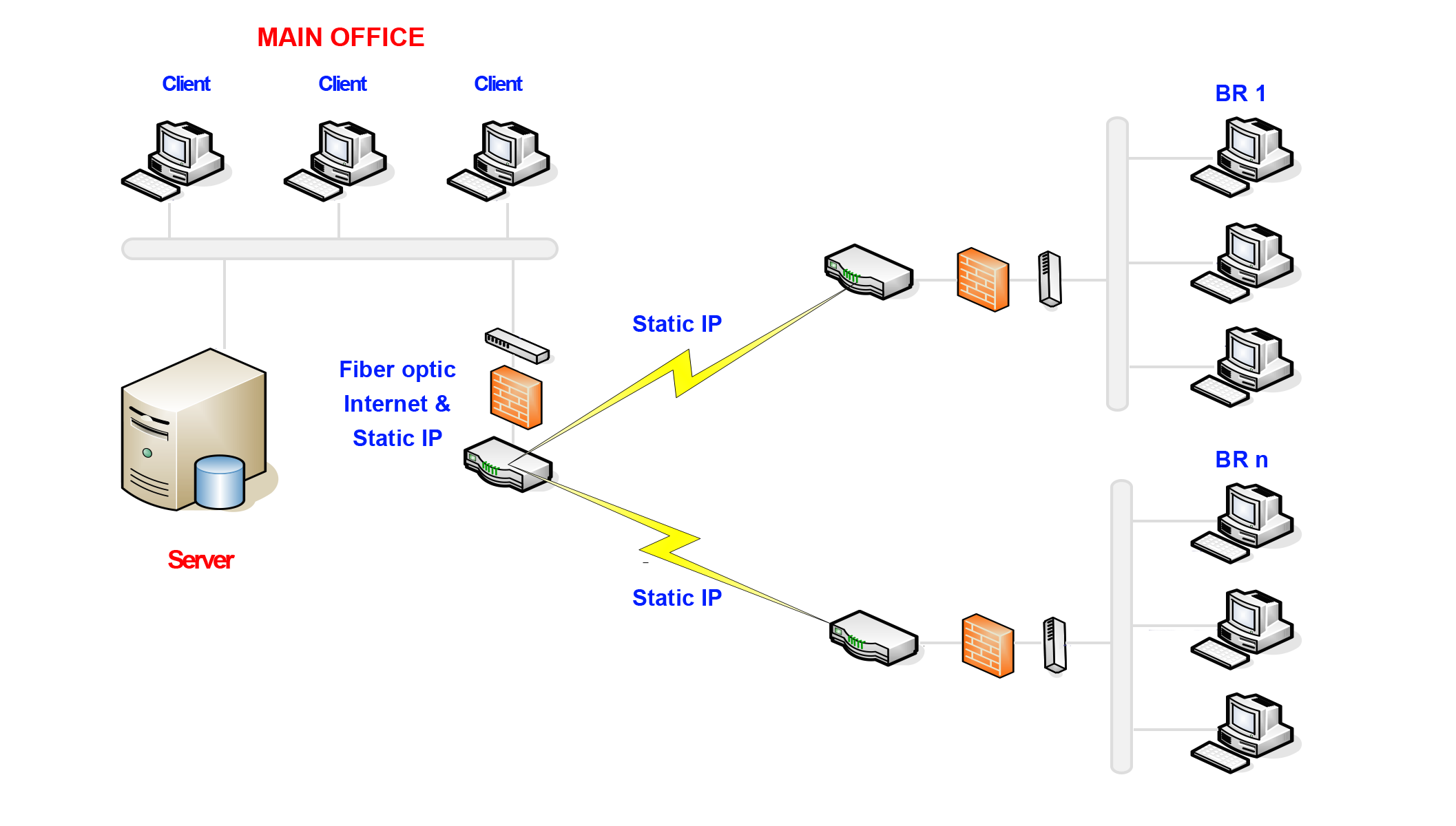 Accessing and viewing reports models from outside the office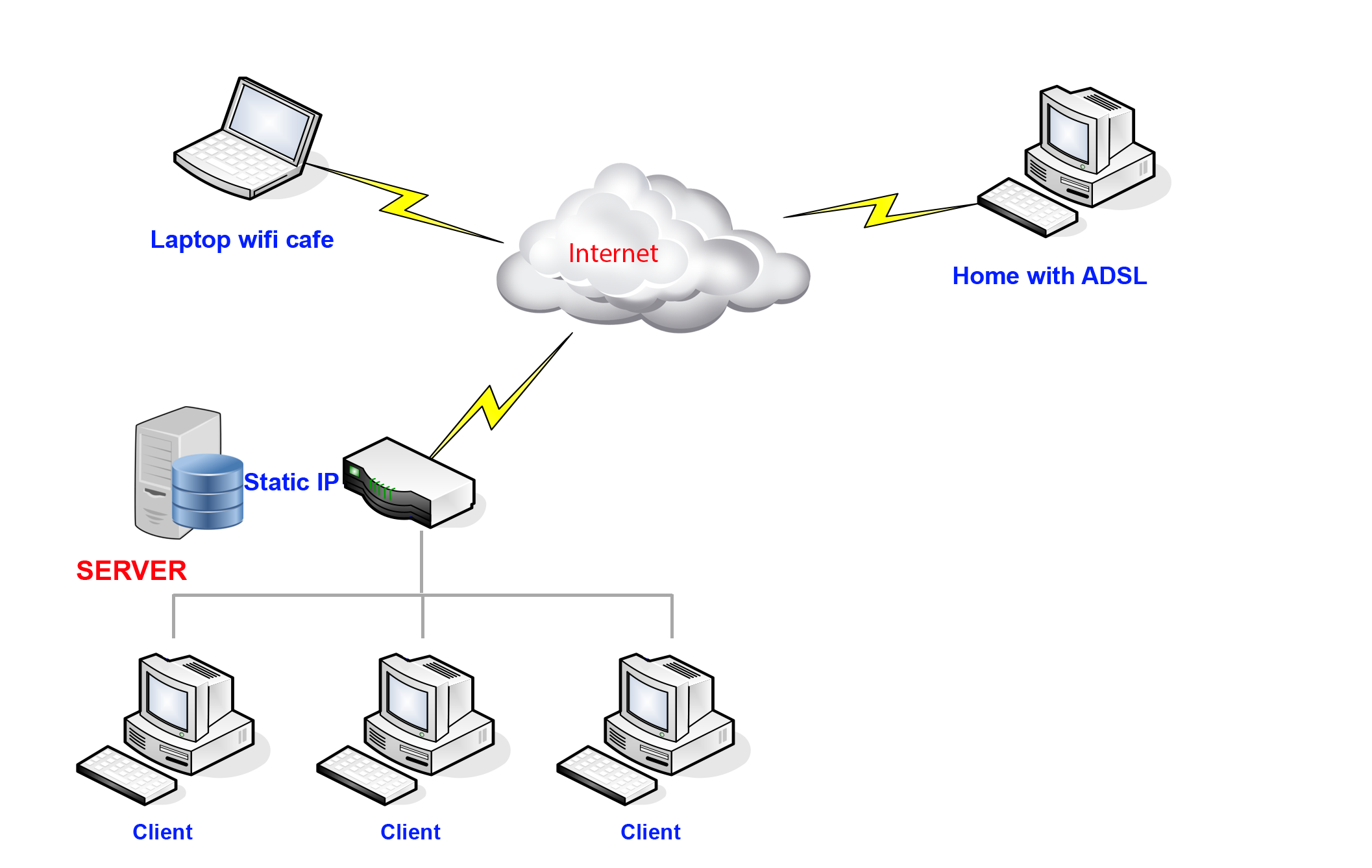 FEATURE DETAILS
Logistics – transport services management
Transport & transport services management

Vehicle information management: vehicle code, name, group, driver, assistant …
Managing by vehicle group: company vehicles, service vehicles, outsource vehicles
Vehicle lists management: areas, port groups, ports, shipping companies, ship names, containers, oil, kilometers norms …
Transport pricing management: different pricing for each target customer, type container, forms of transport, container lift on and off location.
Container lifting pricing management: different pricing for each type of container, port, empty or full container.
Cost management by cost items: Lifting fees, cleaning fees, police and road charges …
Management and payroll for drivers, assistant drivers: wages by trips, commissions, allowances …
Vehicle operation management.
Reports on revenues, expenses, profits or losses by vehicles.
Reports on revenues, expenses, profits or losses by vehicle groups.
Business reports by customers.
General reports detailing the cost items by vehicles.
Reports on revenues, expenses by drivers.
Payrolls for drivers and assistants.
Commission reports by customers

Delivery services management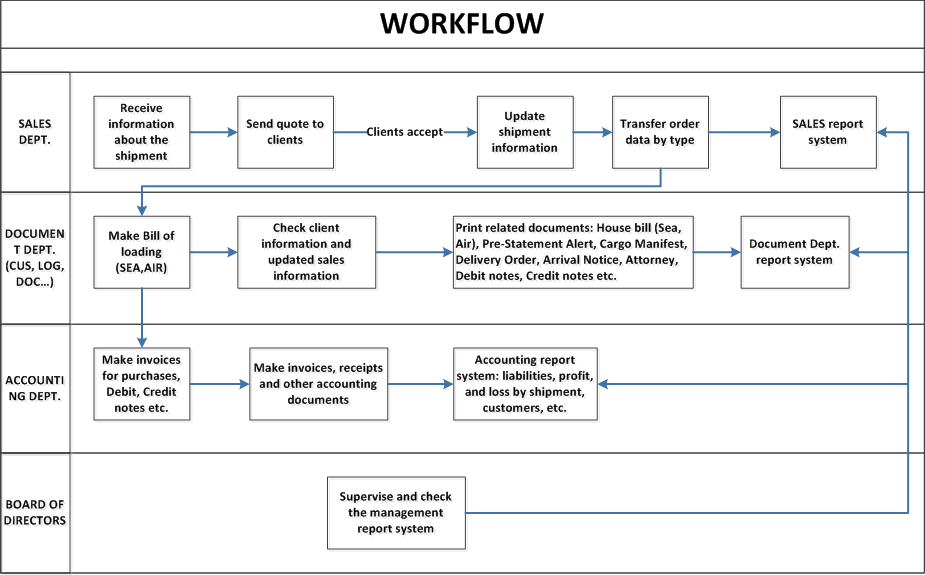 The software allows service management of sea freight, air freight, import and export goods, customs declaration …
Inventories system management:
Shipping companies inventory: NKY, HYU…
Ships inventory: WANHAI 266, HANJIN…
Container type: 40', 20', 40DC…
Ports inventory: TAICHUNG, KOBE…
Costs inventory: THC, DO, DOC, CFS, and HL…
…
Authorized collection/payment services management
Multi-currencies management: USD, EUR…
Sales Instruction management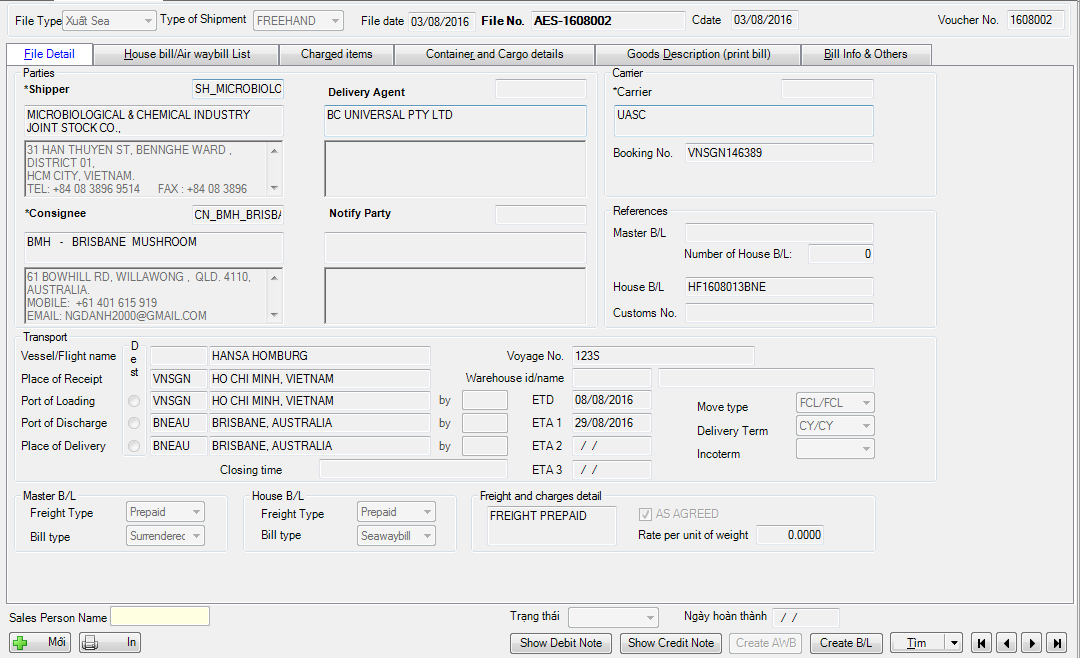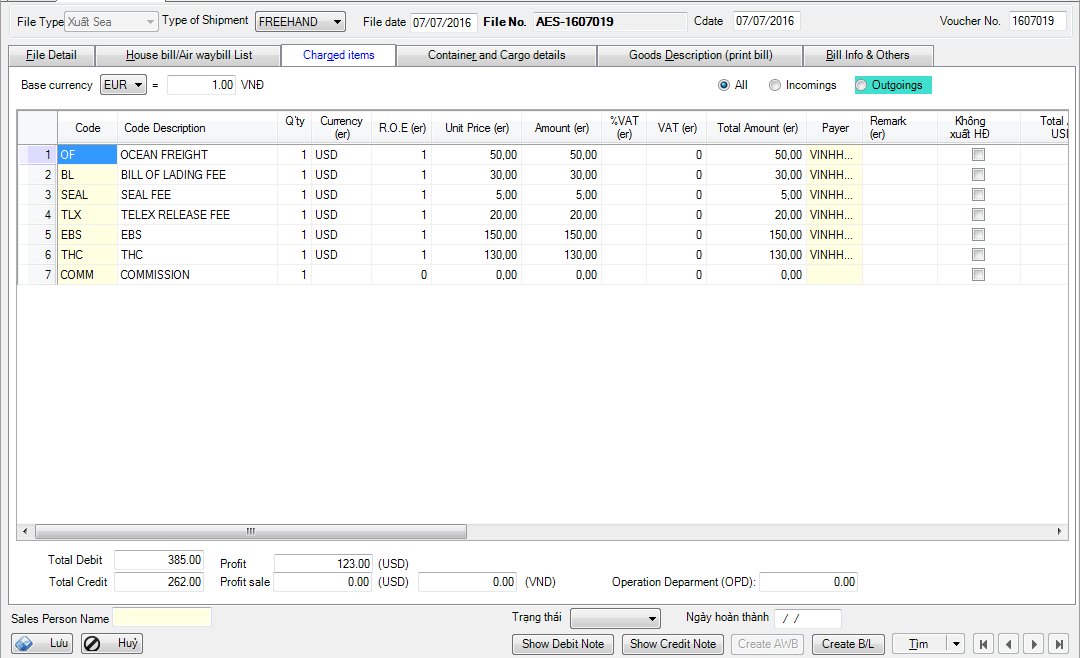 Booking Request management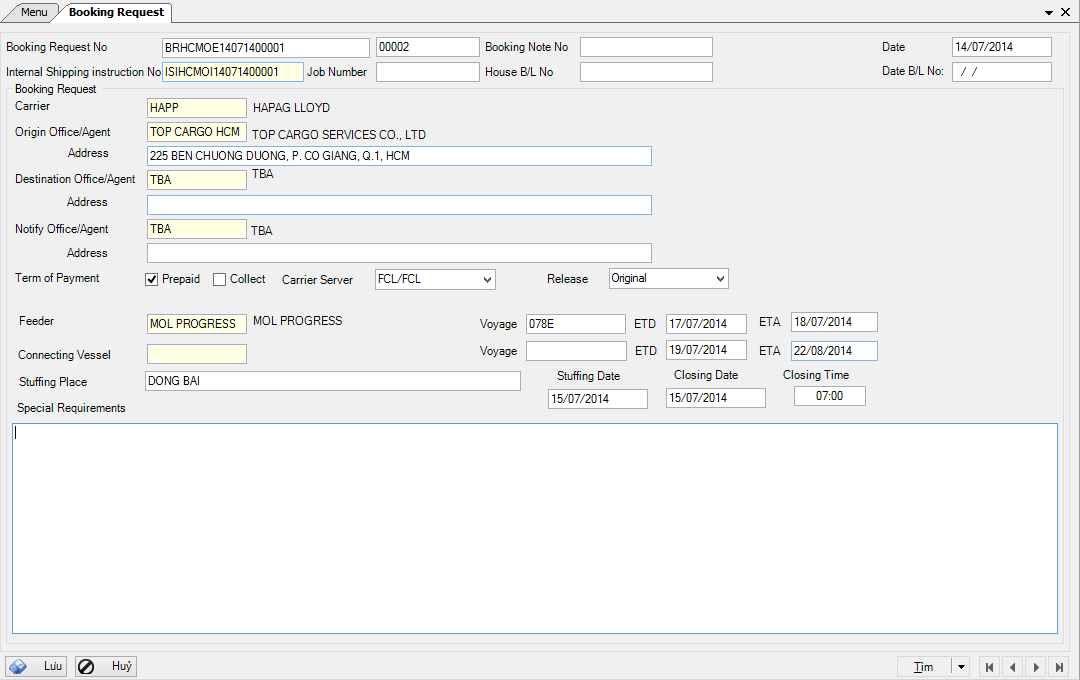 Master bill, House bill management
Printing bills (SEA, AIR), Delivery Order (Sea), Cargo Manifest (air), Pre- Alert statement…
Designing forms for debit/credit notes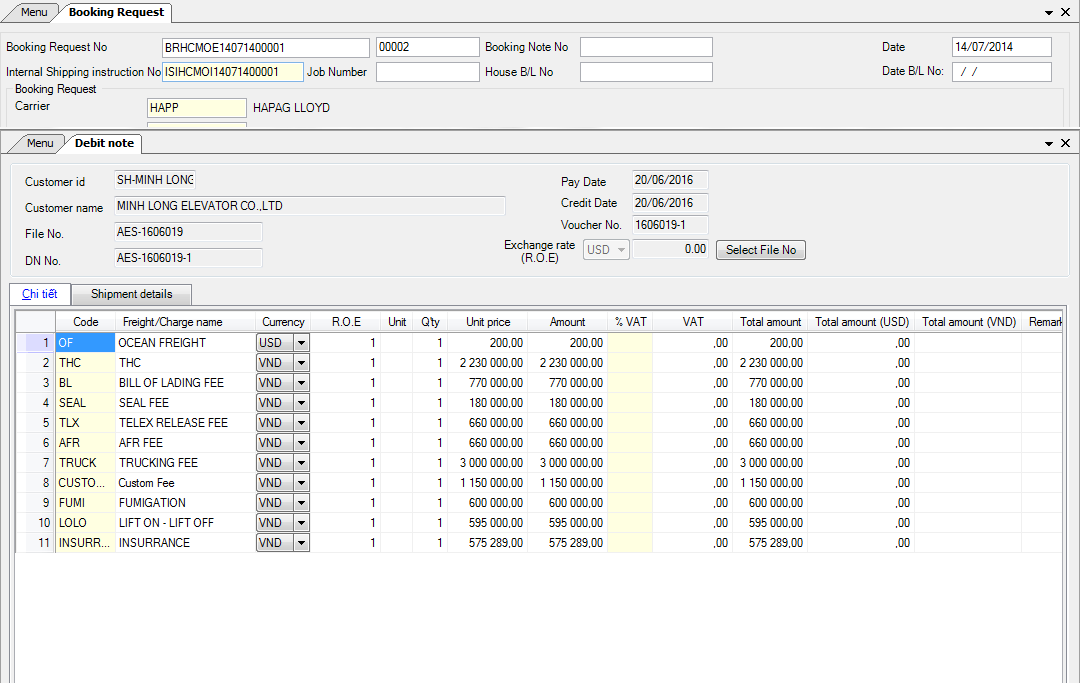 Delivery services reports
Reports on sales by employees, customers…
Reports on profit by shipment, field, sales.
Detail debt reports of each shipment on receivables by sales and customers.
Reports on costs by shipments.
And other administration reports as requested.
Finance – Accounting management
Monetary capital management (cash, bank deposit)
Sales and receivables management
Purchase and payables management
Inventory management
Management of instrument and tools and fixed assets
General accounting (record systems, tax reports, financial statements …)
Human resources management and payroll calculation
Please contact the company's sales department for advice:
Ho Chi Minh: 1900 63 66 89