14 March, 2017
AsiaSoft – 20 years of steady progress
Established in 2001, Asia Software Development Joint Stock Company (AsiaSoft) is professionally oriented in building and deploying business management accounting software. More than 15 years of working closely with customers has confirmed AsiaSoft's efforts: helping businesses and organizations improve management efficiency, competitiveness and efficiency in production and business activities with responsive software. their management needs.
AsiaSoft with a large team of engineers, knowledgeable in business and technology, serving customers in 3 regions of the country, has been asserting its position in the market. AsiaSoft is always committed to providing customers with the best services and solutions with the most reasonable investment costs for all businesses in Vietnam market.
Some main product lines of AsiaSoft: Simba Accounting software, Asia Standard accounting software, Asia Enterprise business management software…
* Asia Enterprise is an overall management software system that helps businesses manage their key activities according to a unified process, from: accounting, financial analysis, purchasing management, inventory management warehouse, production planning and management, logistics management, customer relationship management, etc..
* Asia Standard is a management accounting software that is edited according to the specific management requirements of the business. Asia Standard has been continuously developed and perfected since 2001.
* Simba Accounting – a packaged version of AsiaSoft, designed for small and medium-sized businesses with the goal of helping businesses save costs, minimize unnecessary procedures, simplify and simplify accounting work.
* Electronic invoice management software A-Invoice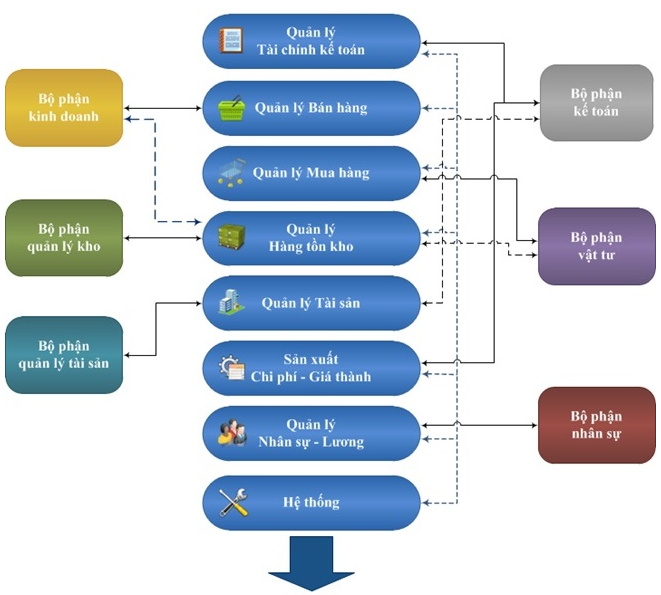 The overarching goal of this system is to ensure that the enterprise's integrated resources such as people, materials, machinery and money are available in sufficient quantities when needed, by using planning tools and plan. It allows businesses to provide and aggregate data of many different separate activities to achieve the above goal. Asia Enterprise is designed to be deployed and applied to many types and sizes of businesses, with different business models and sizes simply changing the preset parameters to suit reality.
For the fifth time, Asia Enterprise was honored to receive the Sao Khue title for excellent software in the field of accounting and corporate finance. Asia Enterprise software has been researched and developed by AsiaSoft since 2005, with modern technology, flexible customization capabilities, strict data mining and control tools, Asia Enterprise has been and is being used by many customers all over the world. The whole country chooses and trusts.
20 years of construction and development, AsiaSoft has provided business management solutions to more than 10,000 customers nationwide. Among them are many customers who are reputable and large-scale enterprises in many different production and business fields such as: Vietnam Paper Corporation, Vietnam Apatit Corporation, Viglacera Ha Joint Stock Company Long, Hapaco Group, C&T Group, Bac Giang Garment Joint Stock Company, Thai Duong Animal Feed Joint Stock Company, Binh Nguyen Pharmaceutical Company, etc. and a number of governmental and non-governmental organizations: Financial Institutions by TYM, First Technical Support Project, Vietnam Deposit Insurance… Besides, AsiaSoft also achieved a number of achievements such as:
– Gold Medal "Information Technology Products 2001"
– Gold medal "New products and new technologies" in 2002
– Gold medal "IT-Communication Products 2006"
– Gold medal "Quality products – Prestigious brand in 2006"
– Gold Medal "IT Products – Communication 2007"
– Gold Medal "Quality Products – Prestigious Brand 2007"
– Certificate of Merit from the People's Committee of Ho Chi Minh City. Ho Chi Minh in 2007
– Sao Khue Award in 2007, 2008, 2012, 2014, 2016.
AsiaSoft regularly organizes extracurricular activities, cultural exchanges to help members have the opportunity to exchange and connect with each other. Programs such as Welcome International Women 8.3, Spring Tour, Football Exchange… are indispensable spiritual gifts of each AsiaSoft member. AsiaSoft strives not only to be a "strong, professional" team but also a place for members to stick together and unite as a family.
With the motto "For the success of customers" and the orientation "Professional quality – perfect service", AsiaSoft has always strived constantly to build brand reputation, trust with customers in each product. service provided by AsiaSoft.
The trust and support of customers during the past time is a great encouragement on the development path of AsiaSoft. AsiaSoft will constantly improve its services and products to always be worthy of that trust.
Other news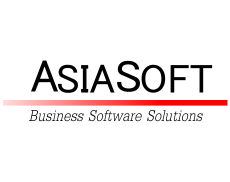 2012  "Sao Khue 2012" Prize awarded to "Asia Enterprise corporate management…